Hey everyone,
I'm still away in sunny Cyprus!I was supposed to be back home on monday but i missed my flight!Anyway i managed to get a cheap flight home this monday:)
Oh well at least i get another week of sun and an even better tan!
Training has been going VERY well.
So its time for an update!
3 new videos have just been added to the website
below are preview pics from the videos!
I had just done an intense shoulder session and felt the urge to flex in the locker room!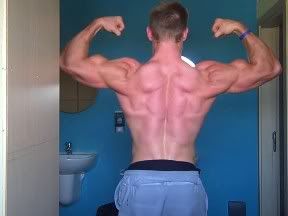 Some morning bath room flexing!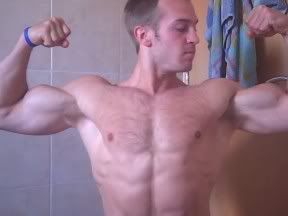 and some legs!!!!!!!